Tap the Heart
To Meet the Characters
Oliver the Brave
Oliver is a young T-rex that lives in a forest with his family. When he is called to action with a cry for help, he becomes Oliver the Brave, Defender of All Children! His mission is to encourage and inspire all children to bring out their unique brave warrior within and become everything they were created to be.
Lucky Lori
Lucky Lori the ladybug. The LADY of Castle Victoryus.  She represents luck, positivity, kindness and joy.  She appears in a magical sparkle and takes Oliver on a colorful rainbow to wherever he is needed.  Her favorite flower is the purple Forget-me-not, and she enjoys patches of clover.  You can't always see her but never forget she is always right beside Oliver ready to help whenever she can.
10+ Years of Inspirational Storybooks
We have over 10 years of experience creating storybooks that inspire and help children find their Superhero within.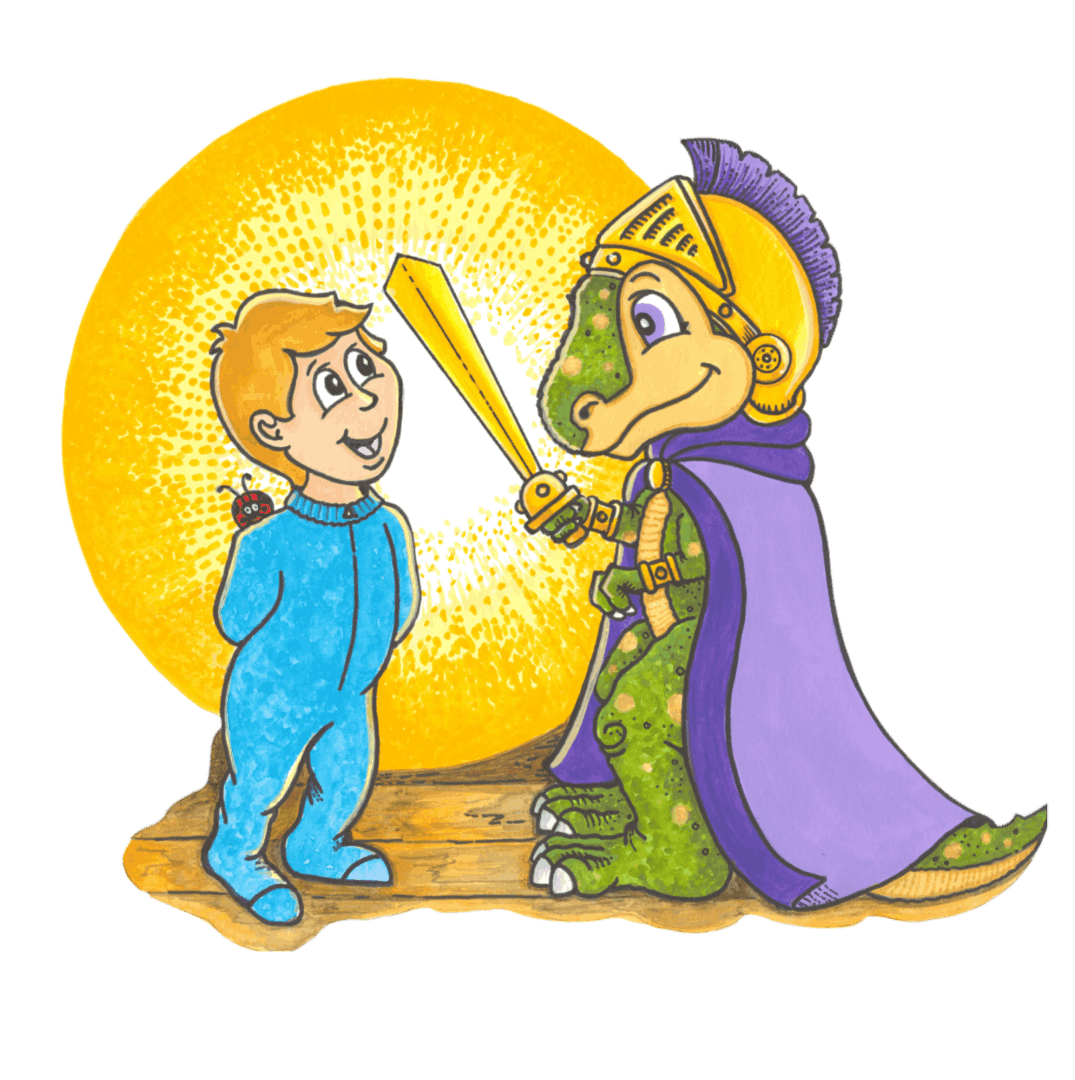 Oliver the Brave

DEFENDER OF ALL CHILDREN
Oliver the Brave is a young child friendly T-Rex.
He is the main character in a new series of books
"BRING OUT YOUR BRAVE!"
Oliver is the smallest T-Rex in the forest. The other dinosaurs tease him. His wish is to be like everyone else. He just wants to fit in.
He learns in a powerful dream that he is already perfect and destined for greatness. Oliver now has the courage to release the warrior within and become...
OLIVER THE BRAVE-Defender of All Children.
A shiny gold knight of Castle Victoryus!
His mission in each story is to encourage and inspire all children to overcome their fears and challenges when they say,
"I am BRAVE, I am STRONG, I BELIEVE IT!"
I created Oliver to help all children discover the superhero within
and have all their dreams come true!
Today's world has many new challenges for our children.
They must be strong and confident to bring about change.
With Oliver the Brave and a little
L.U.C.K. (Love, Unity, Compassion, Kindness)
our children will make this world a better place!
"I BELIEVE IT!"
Lynn Faherty